Sunday, June 16th is Father's Day, so it's time to show your dad (or the much-loved father figure in your life) what a truly special person he is and just how much he's valued!
Here are some common questions that we'll answer below:
How Did Father's Day Get Started?
When Is Father's Day?
What Are Some Father's Day Traditions?
What Are Some Healthy Father's Day Gift Ideas?
Should I Get My Father a Water Ionizer?
How Did Father's Day Get Started?
In 1909, Sonora Smart Dodd of Spokane, Washington, was inspired by a church service celebrating Mother's Day to campaign to have a day to recognize fathers too.
Sonora's own father had raised her and her five siblings as a single parent following the tragic death of her mother in childbirth.
The mayor of Spokane couldn't organize the event in time to be held on Sonora's father's Birthday – the 5th of June – so a later date was agreed.
The first Father's Day was celebrated on June 19th, 1910!

When Is Father's Day?
In the United States - Father's Day is traditionally celebrated on the third Sunday in June.

What Are Some Father's Day Traditions?
Traditionally, we make a special effort to spend time with the person being celebrated.
Arranging a family lunch with your dad or having a good long chat over the phone are awesome ideas that he is sure to greatly appreciate, as is sending cards and gifts.

What Are Some Healthy Father's Day Gift Ideas?
We want our dads to stay healthy and happy…so gifts that support those goals are especially thoughtful!
How about making him a delicious and nutritious smoothie to get the day off to an appetizing start?
Does your dad love playing sports or getting out into the great outdoors? Buy him a gift that's related to the healthy activity he loves!

Should I Get My Father a Water Ionizer?
View this post on Instagram

Buying a water ionizer for someone you love is a heartfelt thing to do. It shows that you really care about their health and well-being and want them to get the most out of life!
A water ionizer is the PERFECT Father's Day gift.
These machines look wonderfully stylish, are an essential part of a healthy lifestyle, and is something that your dad will use every single day.
How many gifts can truly make those claims?
A water ionizer machine also gives top dads all these amazing alkaline water benefits:
NOW ON SALE! | ACE-13 Above-Counter Extreme Water Ionizer
Water Ionizer Deals and Easy-Pay Financing for Father's Day!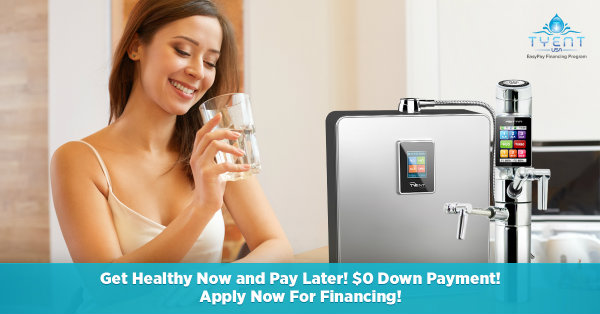 If you want to buy a water ionizer for your father, then we want to help!
Check out the incredible water ionizer deals we have on right now to help you find the perfect gift!
We also have easy-pay credit terms to make buying an alkaline water machine within comfortable reach of most family budgets.
Call up our friendly team today and give your dad a day to remember!
Have any cool, healthy Father's Day gift ideas that we may have missed? Please comment with your unique gift ideas below because we may add them to this post!
Up Next: